Understanding Your Rights Under the Federal Tort Claims Act
It was not always possible to press charges against the United States government if you felt you were wronged by its actions or inactions. The Federal Tort Claims Act (FTCA) enacted in 1946, however, limited the government's sovereign immunity and enabled private citizens to be able to sue the government in a federal court for torts, or wrongdoings, committed by individuals who acted on the U.S. government's behalf.
Within the context of immigration law, those who act on behalf of the government, or government employees, include workers for:
S. Citizenship and Immigration Services (USCIS)
S. Immigration and Customs Enforcement (ICE)
S. Customs and Border Patrol (CBP)
The FTCA requires that any tort claim brought against the government be documented and provided to the appropriate federal agency within two years of the incident, or else it will become invalid. It's important for you to know that the FTCA only governs cases seeking monetary damages.
Federal tort law covers offenses including:
False imprisonment
Wrongful deportation
Intentional infliction of emotional distress
Abuse of process
Let's take a closer look at each offense, along with real-life and hypothetical examples.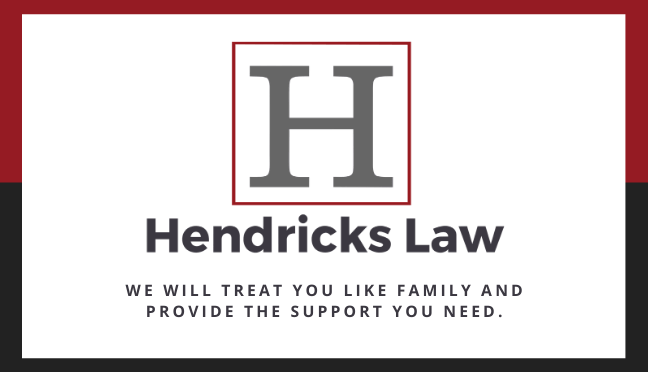 Get The Legal
Help You Deserve!
Request A Consultation Today
False Imprisonment
False imprisonment, also referred to as unlawful imprisonment, is when an individual unjustly and intentionally restrains another person from being able to move freely, and confines them in a restricted area.
A prime example of false imprisonment occurred in September 2022 when an Afghan Special Forces soldier who fought alongside U.S. troops against the Taliban was jailed in an immigration detention center for four months after he sought asylum in the United States.
When the U.S. had pulled troops out of Afghanistan after a protracted war against the Taliban, the militant group engaged in revenge killings against those who had helped Americans. The Afghan soldier hid with his family for months before he left the country, traversing three continents to reach the U.S.-Mexico border where he said he tried to submit himself to a U.S. Customs and Border Protection (CBP) agent at the Texas border and ask for asylum. He was arrested.
After the soldier's case gained national attention and members of congress lobbied for his release, the federal government dismissed its criminal case against him—otherwise he would've had to spend as much as a year in jail before he could pursue his claim for asylum.
The Afghan soldier was released in late January 2023.
Wrongful Deportation
Wrongful deportation occurs when U.S. Immigration and Customs Enforcement (ICE) mistakenly arrests and begins deportation proceedings against people who are U.S. citizens or have a legal immigration status.
For example, a Salvadoran national was deported by ICE in 2019 even though a court order permitted him to stay in the United States. A federal judge in Massachusetts, where the man lived before he was deported, had ruled that he could remain in the U.S. to fight his deportation. After the judge's ruling, ICE officials sent correspondence to their counterparts in Louisiana, where the man was being detained, advising that he shouldn't be deported.
He was deported, even after a second court order had stayed his deportation.
The foreign national, who had been wrongfully accused by the Salvadoran government of committing murder and being a member of a gang, said he spent almost 300 days in an unsanitary jail after he was deported, and endured torture and other physical and emotional traumas.
After the eventual dismissal of his criminal charges in El Salvador, ICE returned the man to the U.S. in November 2020. He filed suit against ICE claiming that he suffers ongoing physical and emotional pain, and that authorities at ICE and the Department of Homeland Security (DHS) should've been cognizant of the order to permit him to remain in the U.S. He asserted that his wrongful deportation was to blame for the traumatic treatment he experienced in his home country.
At the time that this case was reported by the Associated Press in early May 2022, the American Civil Liberties Union (ACLU) said it had documented eight cases nationwide when ICE tried to deport an individual after a court had ruled that the person could remain in the U.S. In three of those cases the individual was removed illegally. In the other five cases an immigration lawyer prevented their deportation.
Filing a wrongful deportation lawsuit against the federal government, or a suit for any federal tort, can be a complicated and challenging undertaking, but an experienced immigration attorney can take the lead to help you get justice.
Request A Consultation Today
Intentional Infliction of Emotional Distress (IIED)
Intentional infliction of emotional distress happens when an individual behaves in a way that purposely or recklessly causes another person to suffer extreme emotional distress. A successful claim of IIED in a lawsuit must prove these elements:
The commission of an extreme and outrageous action
An intentional or reckless action that caused you or another person severe emotional harm
IIED may involve:
Sexual harassment
Hate crimes and harassment based on national origin, religion, or age
Racism
An example of alleged IIED unfolded in December 2022 when an ICE deportation officer in Ohio was charged with sexually assaulting two immigrant female victims. From 2015 to 2020 the former officer's responsibilities included working in the agency's Alternatives to Detention (ATD) program, which permits certain seekers of asylum and other immigrants who are deemed of little risk to public safety, to stay in their communities while their immigration cases are adjudicated. The former agent supervised these foreign nationals, and he possessed the power to recommend detention or deportation. It was during his participation in this program (he first began working for ICE in 2006) that alleged sexual coercion and abuse transpired.
The former agent pleaded not guilty in a federal court and was released on his own recognizance. Federal prosecutors said there could be more victims who come forward, and that the man was a danger to his community. As of this writing, a verdict has not been rendered.
Abuse of Process
Simply put, an abuse of process is when a legal process is misused to serve an ulterior motive. In cases of abuse of process a lawsuit must prove:
An improper purpose or ulterior motive at work
An act in the legal process that's not proper or typical
Non-citizens, even those living in the United States illegally, may be subjected to abuses of process such as improper ICE investigations and searches of their homes and property. This can include ICE agents knocking on the door of a home without properly identifying themselves or threatening arrest or deportation unless they are allowed inside.
Fortunately, non-citizens have the right to refuse access to ICE agents and could potentially legally seek damages through the Federal Tort Claims Act (FTCA). Such abuse could also occur if ICE or Customs and Border Patrol (CBP) officials imposes administrative sanctions or penalties against non-citizens as a form of punishment for failing to follow agency policies.
Do You Need to Talk to an Albuquerque Immigration Attorney About Filing a Lawsuit Against the U.S. Federal Government?
Filing a lawsuit against the U.S. federal government can be a complicated and challenging undertaking. Your first step should be to request a consultation with an experienced attorney who specializes in immigration law and federal litigation. They will assess your case and advise you on the best course of action moving forward. 
Get in touch with a Federal Tort attorney today
Don't delay in seeking professional assistance—contact the qualified immigration attorneys at Hendricks Law today.